Biocuration 2023 will be hosted at the Cultural Center Altinate San Gaetano in the Padua city center.
This venue has a rich history having been constructed as a Theatine monastery (from Saint Gaetano Thiene) then later transformed into a courthouse. It is situated in the heart of the city that now organizes exhibitions, debates, festivals, shows, and conferences in 12,000 square meter space over five floors.
Key Information
Amenities
There are several special-purpose rooms available in the venue for attendees:
A quiet room, for attendees who need a break from the exciting atmosphere of the conference
A dedicated room for nursing or pumping
A safe baggage check for conference attendees who have not been able to check in to their hotel yet upon arrival or who would like to store their belongings before departure.
Code of Conduct
During this conference - if you are affected by the inappropriate behaviour of another person(s) or concerned that another individual may be affected, or are affected by online abuse, please speak in confidence to one of the conference organisers or email: biocuration2023@gmail.com
Our full code of conduct can be found here.
Accessibility
The Biocuration 2023 will be held on the ground floor and the basement of the venue.
The basement hosts three rooms:
Sala Piero Tortolina Auditorium - a multi-purpose room with a capacity of 234 and with 10 additional places for disabled people.
a leisure room (foyer)
The access from the ground floor is guaranteed by a stairway, an interior lift, and an exterior entrance from Lucatello street with a staircase and inclined plane compliant with the legal standards for disabled people.
The ground floor hosts two rooms:
Agorà - used for registration, poster sessions, sponsors exhibition, lunch and coffee breaks
Spazio 35 - a small, parallel room with a capacity of 70 people used for the workshop and parallel sessions.
Please contact biocuration2023@gmail.com if you have additional needs or would like further accessibility information.
Photos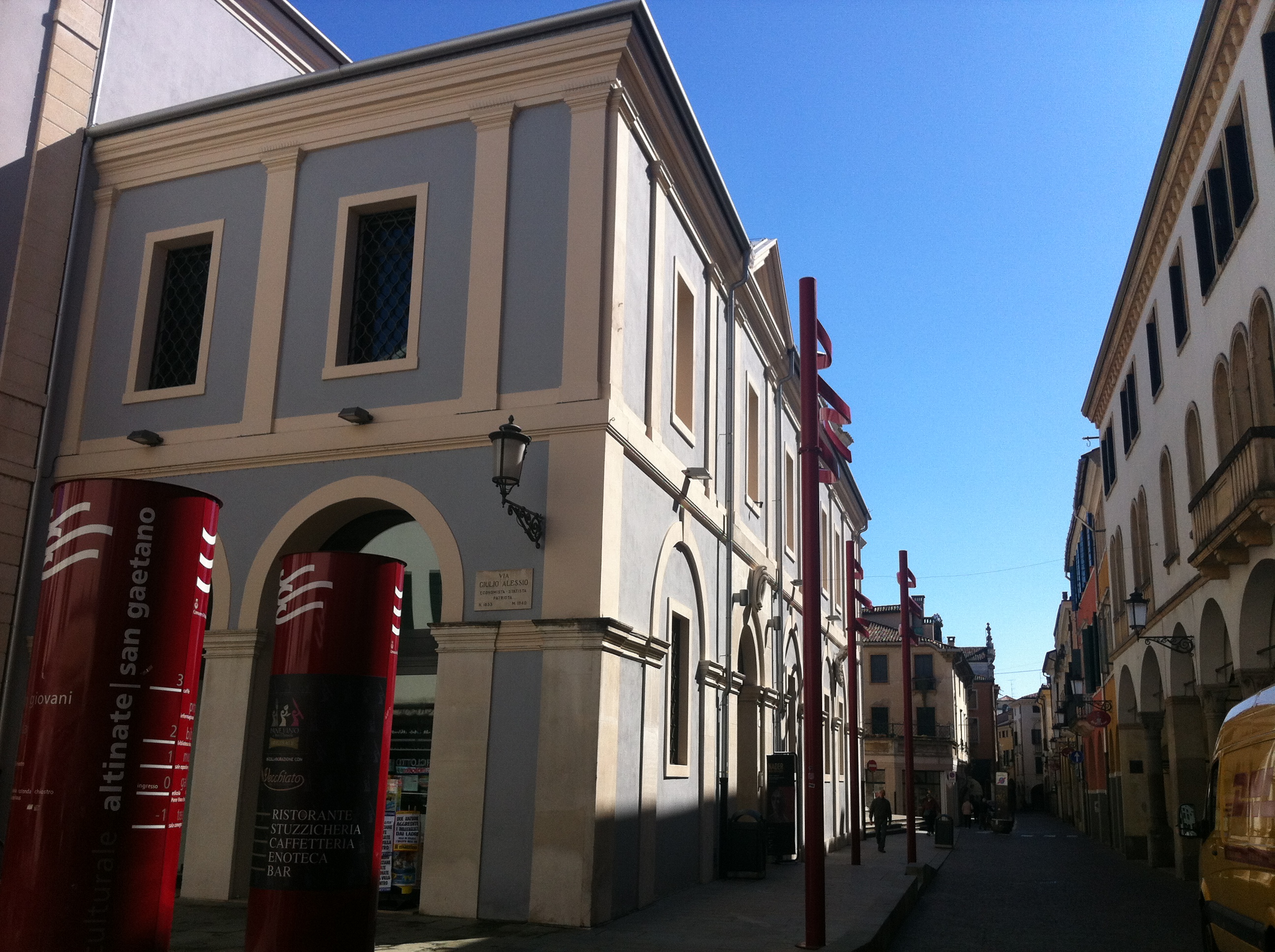 Virtual Tour
See here for a virtual tour of the venue. We can see the principal entrance (first picture); the third picture is the Agorà (ground floor) where there will be Registration desk/Poster sessions/Sponsors exhibition/lunches/Coffee break/Welcome cocktail. The fourth picture is the room for children; Fifth and sixth pictures are the room near the Auditorium and the Auditorium - Sala Piero Tortolina, respectively.